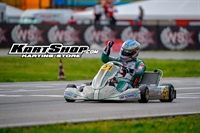 Kartshop.com
OTK Aps
ml@kosmickart.dk
Frydensbergvej 22
Stenlose
,
3660
Denmark
21202020
Online kartstore. Kartshop with OTK and kart parts.
The kartstore has over 3300 kart parts in stock.
Official OTK dealer. Kartshop provide the best kartstore. Great prices, quality
Kartshop, kartstore, kart store, kart parts, OTK. Engines and spare parts in stock
Tillet, Jecko, exprit, kart tyres, New line, M7, engines and spare parts in stock.